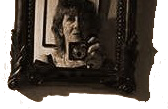 Nancy Kilpatrick is an award-winning writer and editor. She has published 23 novels, 2 novellas, 1 non-fiction book, over 250 short stories and 9 collections of her short fiction, plus comic books, a graphic novel, and she has edited 15 anthologies. She has also co-written one stage play and has penned many non-fiction articles and reviews. Her work has been translated into 8 languages.
Her writing and editing fall into these genres: Dark Fantasy, Horror, Mystery, Erotic Horror, Sci-Fi. She writes under her name, and the noms de plume Amarantha Knight and Desirée Knight (Amarantha's kid sister!)
Nancy has been a 4-time Bram Stoker Award finalist, a 7-time Aurora Award finalist, a 2 time Paris Book Festival winner for anthologies, the ForeWord Reviewers Award silver winner for collections, the winner of the Murder, Mayhem & the Macabre award; The Standing Stone short fiction winner award; Interzon winner; and winner of the Arthur Ellis Award for best mystery story.
She lives in lovely Montréal, but when not writing, travels planet Earth—the Great Curio Cabinet—in search of cemeteries, ossuaries, catacombs, mummies, Danse Macabre artwork, and jeweled skeletons.
Nancy's books are in print, ebook and some in audio book format, and can be found in the usual brick & mortar stores as well as from your favorite eBook vendor.
Her Thrones of Blood series has been optioned for film and TV.
Previously, her novel Near Death was twice optioned for film.
Type in Nancy Kilpatrick on You Tube where  you can find videos of Nancy reading chapter 1 from the individual novels in her Thrones of Blood series. On this website you can also click under the following book covers to hear Nancy read one to two minute excerpts from the following books:
Wild Hunt

      .

Vampire Theatre

Child of the Night

Near Death

Reborn

Bloodlover

Revenge of the Vampir King

Sacrifice of the Hybrid Princess

Abduction of Two Rulers

Savagery of the Rebel King

Anguish of the Sapiens Queen

Listen to Nancy read an excerpt:
Listen to Nancy read an excerpt:
Thrones of Blood vampire world, Vol 5:
Anguish of the Sapiens Queen



Print and ebook: Crossroad Press/Macabre Ink Imprint

Artwork: Istvan Kadar
Listen to Nancy read an excerpt:

The goth Bible: A Compendium for the Darkly Inclined
Print and ebook:

St. Martin's Press
(also available in French, Italian, UK edition)





Are you looking to order signed copies, want a specific cover or out-of-print title, or have a general inquiry or comment? Nancy loves hearing from you. Contact her here, or get in touch via her blog or social media pages. If you'd like to receive her short, once-a-month NEWSLETTER, sign up via the form at the top of this website!